Harvest Kids Summer Adventure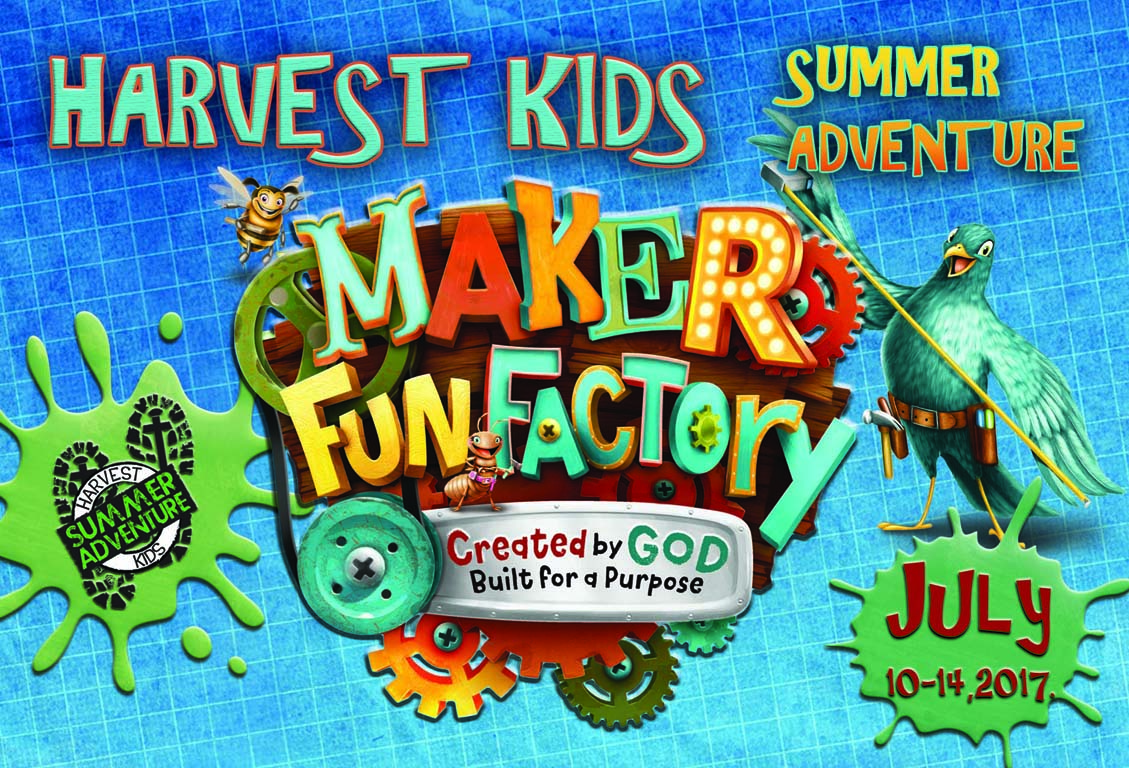 ****** CAMP IS NOW FULL *********
Come and learn how you were created by God and made for a purpose at Harvest Kids Summer Adventure 2017!
Each day starts at Sound Wave Sing and Play where campers will experience high-energy worship and a powerful message from God's Word.
After Sound Wave, campers will explore four different stations with their assigned crews to discover more about our loving God and how He made us.
Following lunch, it's time for electives! Each pre-chosen elective encourages campers to continue to dig into God's Word while exploring the fun and excitement of camp.
For Who:
Preschool Summer Adventure (mornings only):

Full Day Summer Adventure:

Morning Summer Adventure:

Entering grade 1 – grade 6
Where: Pickering Christian School, 62 Rossland Road East, Ajax, Ontario
When: July 10-14, 2017, 9:00am -3:00pm
PAYMENTS: If you prefer to pay by CASH or CHEQUE please register and contact Susan Boyes to arrange payment.
For More Information Contact: Susan Boyes Camp Coordinator 416-989-8092 sboyes@harvestdurham.ca
$100

Full Day (entering JK - gr. 6)

Sold Out

$40

Preschool - Mornings (entering JK-SK)

Sold Out

$40

Half Day - Mornings (entering gr. 1-6)

Sold Out
Group Discounts
25% off per person in groups of 3 or more
Optional Add-Ons
Please choose ONE afternoon elective.: $0
Free T-shirt, what size are you?: $0
Would you like a Maker Fun Factory music download? : $10